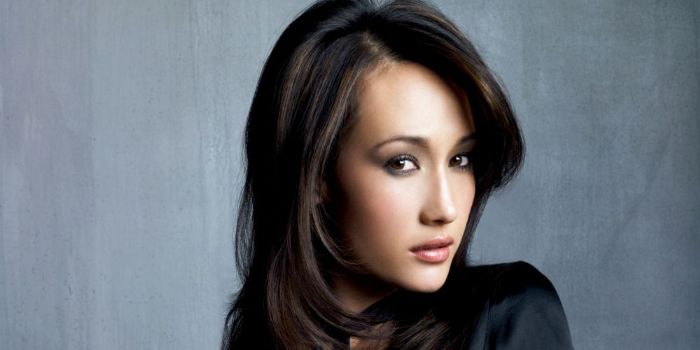 Margaret Denise Quigley screen name Maggie Q is an American actress and model. She has earned popularity with her roles in films: Mission Impossible III and Live Free or Die hard.She was born on 22nd May, 1979 at Honolulu, Hawaii to a  Polish and Irish descent father and Vietnamese mother. She always wanted to be a Veterinarian professional but her skills lead her to be a successful model and splendid actress in Asia. 
Maggie Q Religion
Maggie is half Vietnamese and half Irish and has pursued her career in many Asian countries like Japan,Taiwan and Hong Kong. But she was raised as a Catholic bus same she respects Buddhism and has practices Buddhism for 8 long years. So she seems to be a mixture of Catholic and Buddhism.
Maggie Q Political Views
Maggie Q is quite clear about her political beliefs and supported Barack Obama and his political party Democratic. She has helped democratic party to raise funds in 2012 elections.She has praised time to time Mrs. Michelle Obama for her deeds and being an independent woman.
Who is she dating?
Maggie Q has always kept her personal life a secret but she was seen in relation with Golden Globe Award Winner Dylan McDermott since 2015. There are many rumors about her previous affairs with her Nikita Co-star Thomas Care in 2011 and Naked weapon Co-star Daniel Wu.
Maggie Q Hobbies
She is Vegetarian and supports animal rights. She spends a lot of time with animals and in her leisure time she practices Yoga.
Interesting Facts
She won the title of "Best Body"in 1997 during her graduation.
She changed her name to Maggie Q for easy pronunciation of Chinese people.
Sources
https://en.wikipedia.org/wiki/Maggie_Q
http://www.imdb.com/name/nm0702572/