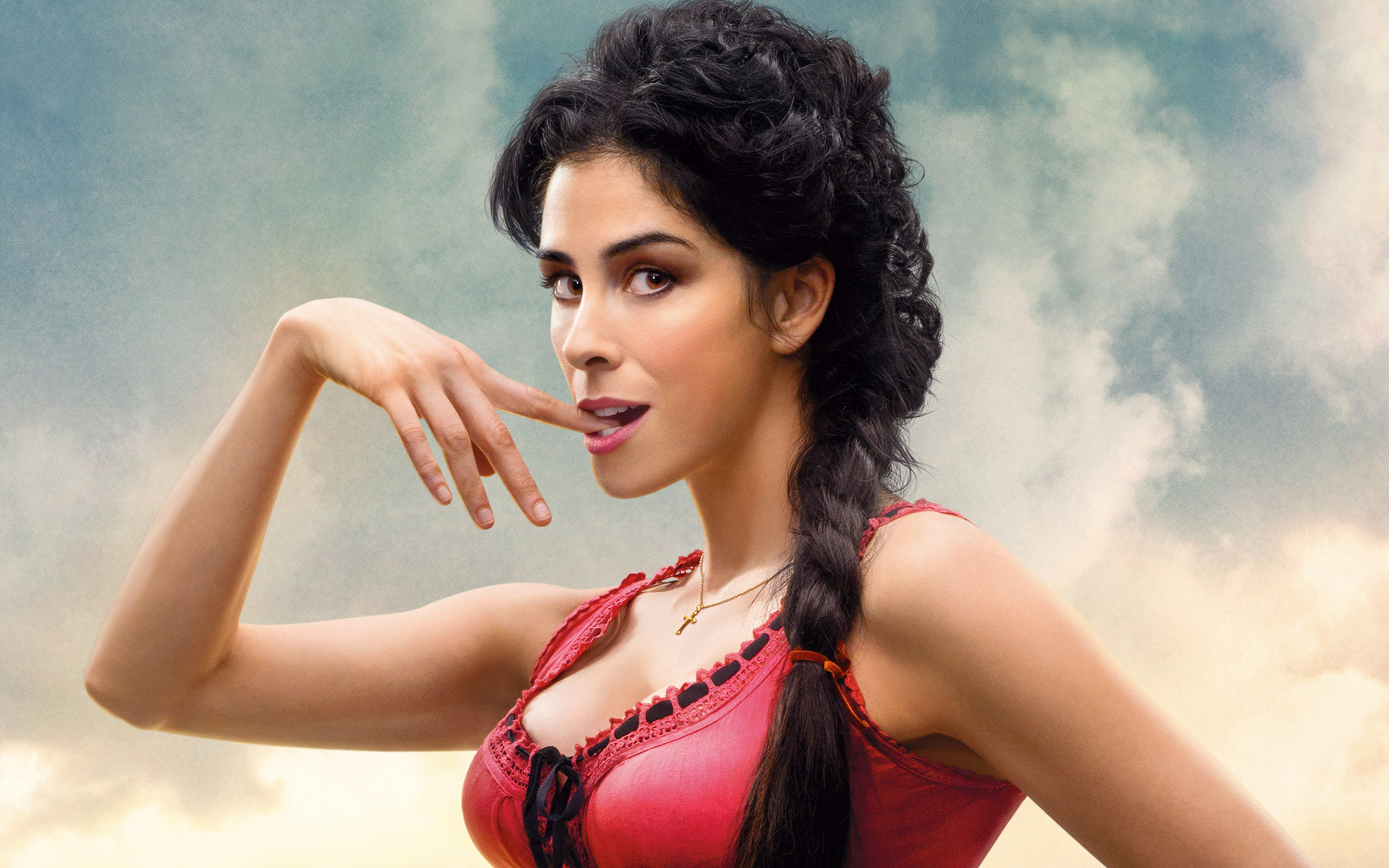 Sarah Kate Silverman is an American actress, stand up comedian, producer and writer who was born on 1st December, 1970 at Bed ford, New Hampshire, USA. She is the most versatile talent in entertainment whose comedy addresses social controversial issues and social Taboos. She has performed at Saturday Nig
ht Live. Silverman have been  seen in both The Book of Henry and The Lonely Island's Popstar: Never

Stop Never Stopping, both of which are set for release

 in 2016. She is a part of JASH, a comedy collective 
on YouTube featuring original content by Silverman and friends Michael Cera, Tim & Eric, and Reggie Watts

.
In 2007, she starred in 

The Sarah Silverman Program

 on Comedy Central for three seasons. She has acted in A million Ways To die in the west in 2014 and I Smile Back in 2015.
Sarah Silverman Religion
Sarah is Jewish. Her sister Susan Silverman is a Jewish teacher and writer. But  Sarah doesnt belive to be in Jewish. she has q
uoted "I mean, I talk about being Jewish a lot. It's funny because I do think of myself as Jewish ethnically, but I'm not religious at all. I have no religion". Her stand up comedy always

addresses

 social issues like religion, racism, sexism and she inputs sarcasm when anybody talks about her religion.
Sarah Silverman Political Views
Sarah is strictly non-political. She has quoted "
Sex and politics… the real version, also known as prostitution". She is liberal in thoughts. She supports gay marriages and she is

vegetarian

. She acts as Environmentalist and animal activist. But in 2012 she made some hilarious videos in support of Obama and The Democrats and these were against the republican. She is quite

humorous

 while talking about politics. 
Who is she dating?
Silverman dated late-night comedian Jimmy Kimmel for several years. In February 2008, Silverman created a popular viral video in which she sang about her affair with movie star Matt Damon. Kimmel responded by making a video of his own, showcasing his

relationship with actor Ben Affleck, a close friend of Damon's. They were  a couple from 2004 to 2009. 
Silverman went on to date comedian Kyle Dunnigan for two years from 2011 to 2013, and was later romantically linked to 

Masters of Sex

 star Michael Sheen since 2014.
Sarah Silverman Hobbies
Sarah plays acoustic guitar. In her spare time she sings and enjoys with family. She acts as environmentalist and social activist. She raises social controversial issues and tries to bring the matter in front of audience. She is brave and never compromises with the matter when she is on stage. She is most talent comedian and actress of her genre.
Interesting Facts
For her work on television she has won Prime Time Emmy award 2 times.
She does not drink alcoholic beverages.
In 1988 she graduated from the Derryfield School, a private middle and high school in Manchester, New Hampshire.
In 2007 she was ranked 29 in Maxim's Hot 100 list.
Sources
https://en.wikipedia.org/wiki/Sarah_Silverman
http://www.imdb.com/name/nm0798971/